Resources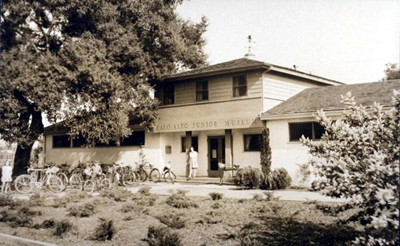 General
The Palo Alto History Project - www.paloaltohistory.com
The Palo Alto History Project is a collection of articles and photographs on the history of Palo Alto. The creation of local teacher and historian Matt Bowling, it features articles on aspects of life in Palo Alto. Matt invites readers to send him their comments and questions.
Neighborhoods
Homer Avenue - www.homeravenue.com
A walking tour of Homer Avenue with history and illustrations.
Barron Park - www.cyberstars.com/bpa
Barron Park didn't become a part of Palo Alto until 1975. Located in the southwestern section of Palo Alto it has an interesting history that is not widely known.
Organizations, Societies, Museums
Museum of American History - www.moah.org
A local gem, MOAH preserves and presents the inventions and technology of the 19th and 20th centuries.
Palo Alto Stanford Heritage (PAST) - www.pastheritage.org
PAST is a nonprofit organization supporting the preservation of the historic architecture, neighborhoods, and character of the greater Palo Alto-Stanford area through informed citizen involvement and education.
Los Altos History Museum - www.losaltoshistory.org
Dedicated to collection, preserving and interpreting the history of the Los Altos area.
The Stanford Historical Society - histsoc.stanford.edu
Stanford history and traditions.