Programs
Our next public program -
LSD in Palo Alto: The World Would Never be the Same
Speaker: Rich Green
Sunday, November 4, 2018
Location: Palo Alto Art Center
Join Rich Green, Vice President of PAHA and President of the Palo Alto History Museum, and special guests, who will be speaking about the shocking and fascinating history of LSD in Palo Alto and how it contributed to the creativity and inspiration that could have only occurred in Palo Alto.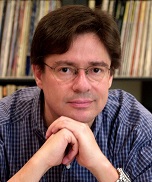 Future public programs -
Vignettes: Tales of Palo Alto with Karen Holman
Moderator: Karen Holman
Sunday, December 2, 2018
Location: Mitchell Park Community Center
Robin Chapman's Historic Bay Area Visionaries
Speaker: Robin Chapman
Sunday, January 20, 2019
Location: Palo Alto Art Center
The Association presents programs, free and open to everyone, seven times a year. They are typically held on the first Sunday of the month, October through May, at 2 p.m. Because of construction surrounding the Lucie Stern Community Center and Junior Museum this year, meetings will be held in convenient locations in Palo Alto including the Palo Alto Art Center and the Mitchell Park Community Center. Be sure to check the latest edition of the Tall Tree for each month's location.
The programs are videotaped. DVDs of the programs are available at the Cubberley Center, Room K-7. To check one out please see our historian the History Desk.
See our programs on Channel 30. The programs are broadcast on Community Channel 30, on the program "Heritage". You can view them Wednesdays at 8 p.m., Thursdays at 10 a.m., and Saturdays at 1 p.m . Check the Media Center schedule at www.midpenmedia.org for additional times and streaming video availability.